TRAY Signs Partnership Agreement with Alraedah Digital Solutions for MENA Region Expansion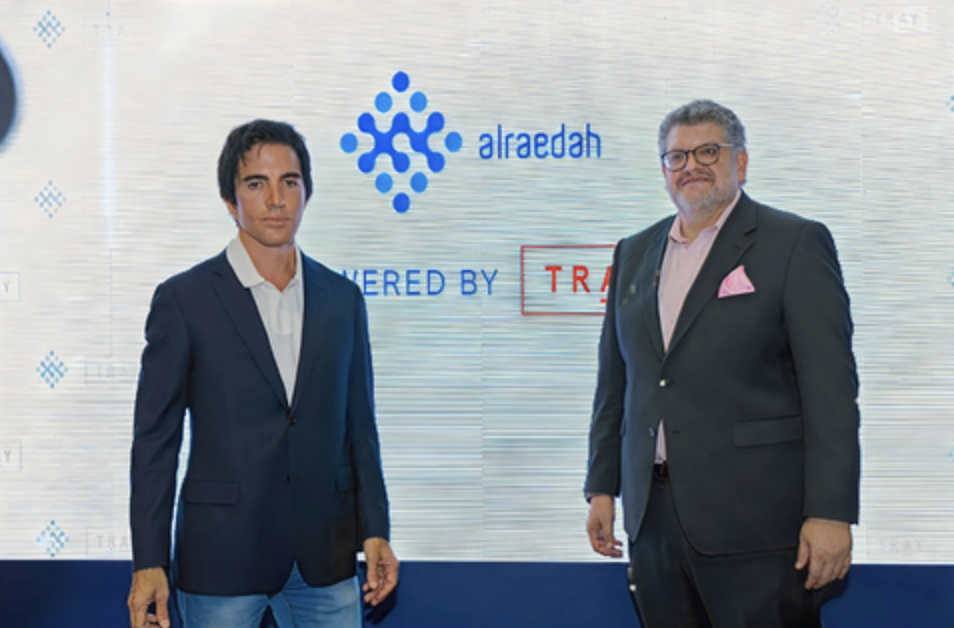 Bespoke tech solutions providers team up to empower digital transactions of small-and medium-sized business enterprises across MENA with cloud-based software
Riyadh, Saudi Arabia, September 5th, 2023 – TRAY, a global leader in cloud-native enterprise-class POS systems, is pleased to announce a strategic partnership with Alraedah Digital Solutions, a prominent digital solutions provider based in the Kingdom of Saudi Arabia. This agreement aims to empower small- and medium-sized enterprises (SMEs) as well as larger Enterprise customers across various industries in Saudi Arabia with cutting-edge electronic cash register solutions.
As an exclusive reseller of TRAY's software in the Kingdom of Saudi Arabia, Alraedah Digital Solutions is uniquely positioned to cater to the needs of businesses in the hospitality sector, with customized solutions that meet the unique requirements of the KSA SME market. TRAY's state-of-the-art POS systems, which can meet the needs of various types of hospitality businesses, will enable Alraedah Digital Solutions to provide existing and future customers with efficient and reliable electronic cash register solutions that optimize business operations and enhance customer experiences.
"With TRAY's advanced technology, we are thrilled to elevate the value and quality of services offered to SMEs in Saudi Arabia," stated Paul Melotto, CEO of Alraedah Digital Solutions. "This partnership signifies our commitment to championing entrepreneurial growth and contributing to a comprehensive and integrated approach to servicing SMEs in Saudi Arabia. We recognize the great need for TRAY's cloud-native enterprise-class POS systems in the market."
Through this strategic partnership with TRAY, Alraedah Digital Solutions will offer hospitality operators in food and beverage, cafes, lounges, and more, an efficient, reliable and one-of-a-kind POS solution to optimize customer business operations, enhance in-store consumer experiences and ultimately thrive in the digital era. TRAY's extensive experience in delivering electronic cash register solutions to businesses worldwide, coupled with Alraedah's commitment to championing growth for independent and fast-growing brands, will empower and enhance existing service offerings such as POS financing, and also contribute to the overall development of the SME sector in Saudi Arabia.
"The signing of this agreement marks an important step in the growth and global expansion of TRAY, and we could not ask for better partners in bringing our technology to businesses in the Middle East," said Peter Kellis, Chief Executive Officer of TRAY. "We see great synergies between our two parties as we continue to provide our restaurant partners the technology they need in a constantly evolving digital age. With this partnership, TRAY's existing partners, many of whom have an international presence, will benefit as TRAY develops and perfects our international capabilities. What we build in collaboration with Alraedah Digital Solutions will position us well for strategic global growth and success."
The agreement between TRAY and Alraedah Digital Solutions expands Alraedah's ability to serve SMEs, and establishes a holistic ecosystem to support their growth, aligning with the goals of Vision 2030 to enhance Saudi Arabia's GDP. Additionally, this partnership demonstrates Alraedah Digital Solutions' capacity to attract international companies into the Saudi market, further enhancing the value and quality of services offered to the underserved SME market.
About TRAY:
TRAY is a leading provider of cloud-native enterprise-class POS systems for the hospitality industry. The company's mission is to empower businesses to operate more efficiently, increase revenue, and provide a better experience for their customers. TRAY's advanced POS system is used by hospitality businesses of all sizes and types, including full service and quick service restaurants and family entertainment centers. For more information on TRAY and its POS solutions, please visit tray.com.
Media Contact
Kate Ottavio Kent
press@tray.com
+1-585-746-9801
About Alraedah Digital Solutions:
Alraedah Digital Solutions is a Kingdom of Saudi Arabia-based digital solutions provider, committed to supporting SME growth and driving the development of the sector. With a deep understanding of the unique challenges faced by SMEs, Alraedah Digital Solutions empowers businesses with innovative tech-enabled solutions that optimize operations and enhance customer experiences.
Media Contact
Sadaf Sofi
sadaf.sofi@alraedah.finance
+966-551-635-534