TRAY Appoints Kevin Currier Chief Technology Officer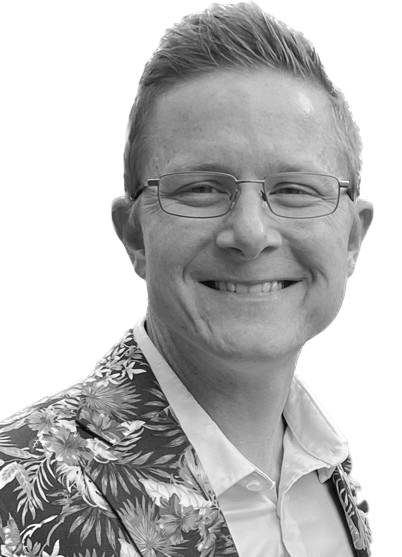 TRAY, a leading provider of cloud-native enterprise-class point of sale (POS) systems, announced the appointment of Kevin Currier to Chief Technology Officer, effective immediately. In this new role, Currier will lead TRAY's cloud-based point of sale technology innovation.
"Kevin's deep experience in the technology industry, paired with his expertise in leading product management, customer support and hosting operations, makes him the ideal fit for this role," said Peter Kellis, CEO of TRAY. "We are confident that he will deliver tremendous value not only to TRAY but to our restaurant partners as well."
Currier joins TRAY with over 23 years of experience in technology and software. Most recently, he served as Chief Technology Officer at SumTotal, which builds complex learning and performance management software solutions for large, global enterprise customers including Darden Restaurants, GE, Pfizer, Samsung, American Airlines and Universal Studios. Currier has extensive experience leading engineering teams, and setting architecture direction.
"I am excited to join the team at TRAY," said Currier. "TRAY's technology is truly game changing for the restaurant industry and I look forward to working with the team to drive continued innovation and solutions for our restaurant partners." 
Today, there are 1,000+ full service restaurants including IHOP and Brooklyn Dumpling Shop, that use TRAY's technology. In addition to its cloud-based POS system, TRAY offers kitchen display systems and self service kiosks to help fast-food restaurants streamline and expedite the ordering process while freeing up team members for other tasks. TRAY's technology also alleviates the pain of lengthy staff training as industry employment numbers remain below pre-pandemic levels. To learn more, please visit TRAY.com. 
About TRAY
TRAY is a leading provider of cloud-native enterprise-class POS systems for the hospitality industry. The company's mission is to empower businesses to operate more efficiently, increase revenue, and provide a better experience for their customers. TRAY's advanced POS system is used by hospitality businesses of all sizes, including restaurants, bars, and family entertainment centers. TRAY.com 
Media Contact
Lara Hurst
404.574.8507