TRAY Sees Opportunity After Toast Fee Fracas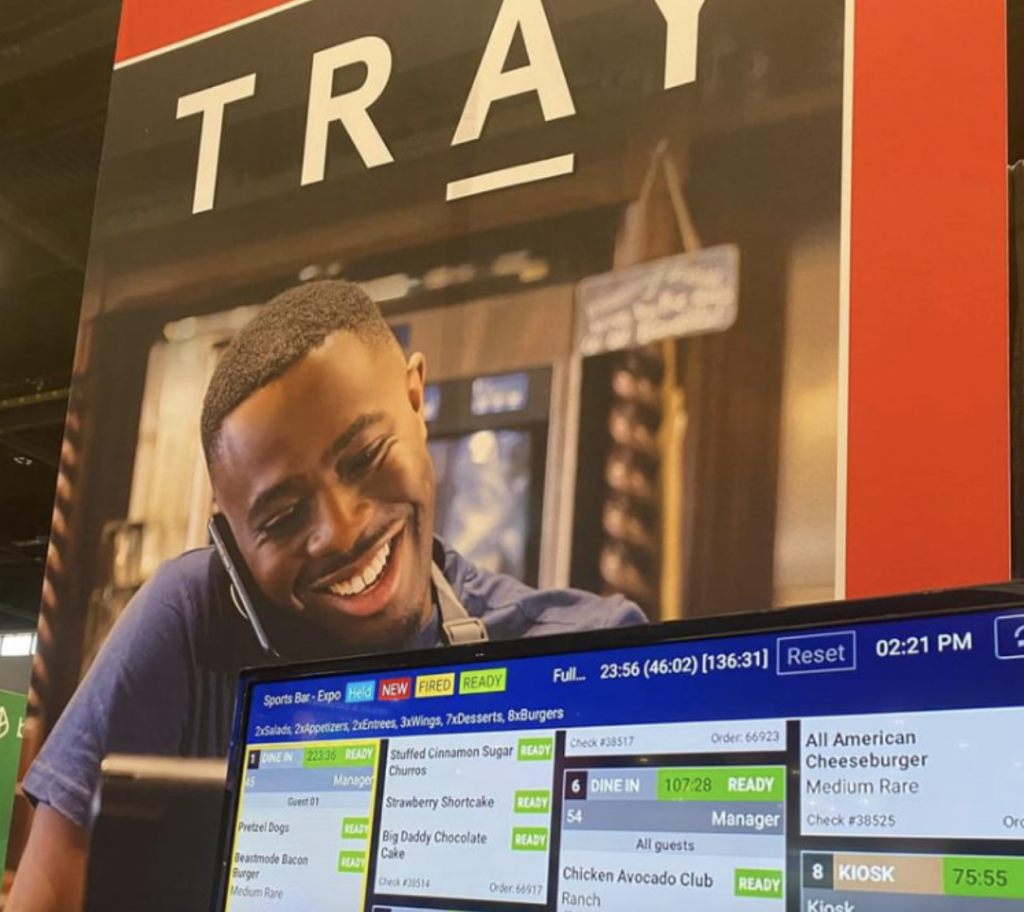 After some restaurants objected to Toast charging consumers a 99-cent fee for certain online orders, and then recanted just days later, Tray sees an opening for its approach of bringing cloud-based features to legacy hardware systems with no mandated credit card processing.
This summer's Toast dust-up led to several restaurant operators protesting the fee in interviews and social media channels, with some characterizing the online ordering fee as a money grab. The instantaneous backlash led Toast CEO Chris Comparato to say that the company "made the wrong decision" and removed the fee from its digital ordering channels.
Tray Chief Revenue Officer Brian Whitney said the point-of-sale market has matured greatly in recent years as cloud-based platforms have taken off, and that this expanded ecosystem of is causing enterprise-grade restaurant companies to feel like some of these systems are "really just credit card networks masquerading" as a point-of-sale brand.
He likened this dynamic to the consumer printer industry, where toner sales subsidize the cost of printers themselves.
"I want to have more control over what I'm doing, I want to be able to mix and match openly, to be able to know if I want my credit cards for another company on day two, great," Whitney said. "Loyalty, back-of-house, I want to be able to move these pieces around as fits my business, and [operators] are looking for that kind of flexibility."
Going open kimono
Arizona-based Tray, which was founded in 2013, originally focused on kiosks and family entertainment centers before moving deeper into restaurants in the months before the pandemic. The company's hardware-agnostic foundation allows restaurants to convert existing, legacy POS terminals to its Android-based system that can lower the cost of switching platforms.
Beyond its point-of-sale offering, Tray still offers kiosks designed for fast-food restaurants.
In recent months, the company appointed Kevin Currier as its first chief technology officer and partnered with Alraedah Digital Solutions out of Saudi Arabia to reach enterprise-grade customers in the MENA region of Middle Eastern and North African countries.
At present, Tray has more than 1,200 full-service restaurants live on its platform, including IHOP-parent Dine Brands which started using Tray POS in February of 2022. At the time, Dine Brands CIO Justin Skelton pointed to its flexibility in customization as a key reason for working with the upstart provider.
Because enterprise brands often demand specific points of customization in their software, Whitney said his team prides itself on how quickly it can roll out bespoke customizations, including a recent example that included a KDS rebuild in just six weeks.
"That's what enables us to do these things and be very agile and responsive to the market," he said.
The company is currently focused on brands with 50 locations or more, with a particular niche developing among table-service brands. Now that the bulk of restaurants have direct online order integration, Whitney said many are focused on secondary issues like order throttling and enabling different operators within the same system to implement different features and procedures.
In Whitney's eyes, that dynamic means that many larger POS competitors are fundamentally unable to address the needs of mega-unit brands that want something built to their specifications.
"When you look at Toast, Square, Clover, all those mass-market, SMB-focused [providers], you can't go build a solution the way Joe's pub wants it to work," he said. "You can look at Joe's Pub for an idea, but you better well talk to Sally's and Sam's and Joe's and Johnny's…to get an idea of what the common denominator is, otherwise you're going to miss your target 90 percent of the time."
Tray's restaurant contracts include "velocity agreements" that give customers specific amounts of development hours that are dedicated to brand-specific customization.
Looking back at the intense rate of change in the POS category, Whitney said the industry has hit a point where "the inflections aren't as meaningful now." After cloud-based systems upended the market and challenged decades-old POS providers, he believes that flexibility and customization will be the next wave within the category.
"We are open kimono," he added. "I think you're going to see a pivot towards that…something that's robust, reliable, affordable but focused. Don't try to be everything all at once."